The Fill Seal R12 is a filling and sealing machine equipped with a rotary table and servo-driven work stations. This setup enables you to optimize timing for each work phase, thereby boosting productivity and enhancing product and container management. ILPRA also provides the S12 model, which is a simpler version with fewer customization options.
- MAP/ATP -

- Vacuum -

- Sealing -

- Gas Flush -
| | | | |
| --- | --- | --- | --- |
| Technical data | Fill Seal R12 | Fill Seal S12 | |
| Dimensions | 215x 219x h 230 cm | 240 x 223 x h 232 cm | |
| Weight | circa 2900 Kg | circa 2900 Kg | |
| Electric Power Lid | 11 Kw | 10,5 kW | |
| Electric Power Film | 13 (N) - 16 (VG) kW | - | |
| Pots per cycle | up to 6 | up to 6 | |
| Ø Max Cups Lid | 160 mm | 160 mm | |
| Ø Max Cups Film | 160 mm | - | |
| Max height Cup | 170 mm | 170 mm | |
The FS R12 allows you to optimise the timing of each work step by increasing productivity and improving product and container handling.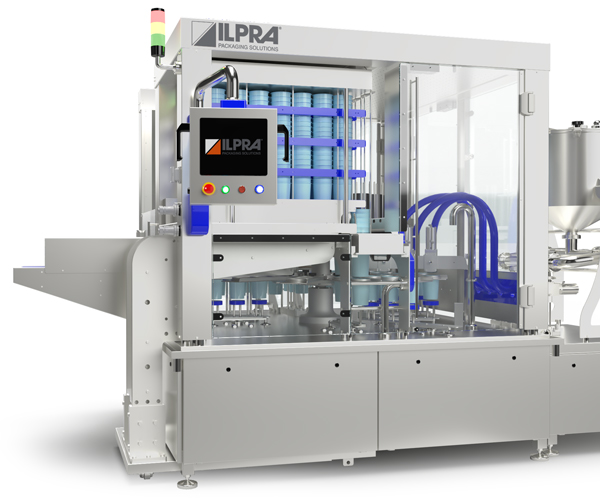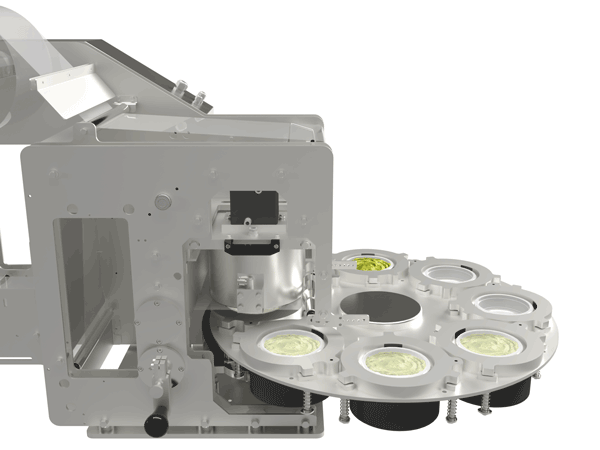 ILPRA provides protective atmosphere packaging on this model, an almost unique feature for a rotary table filler and sealer.
With its automated container feeding and large storage capacity, this station guarantees maximum autonomy of machine and operators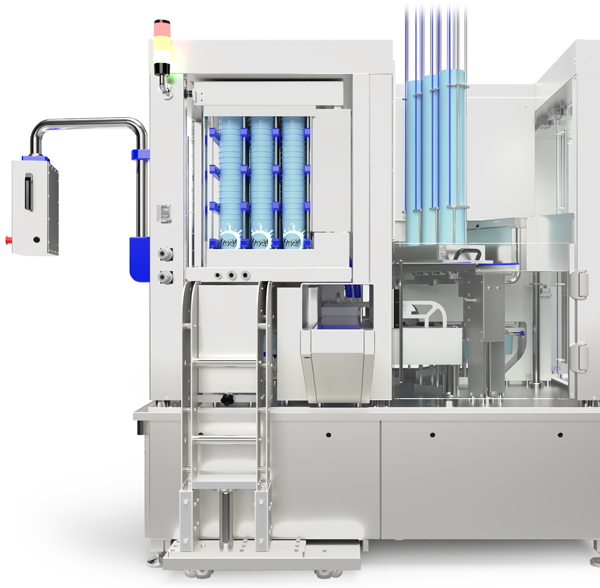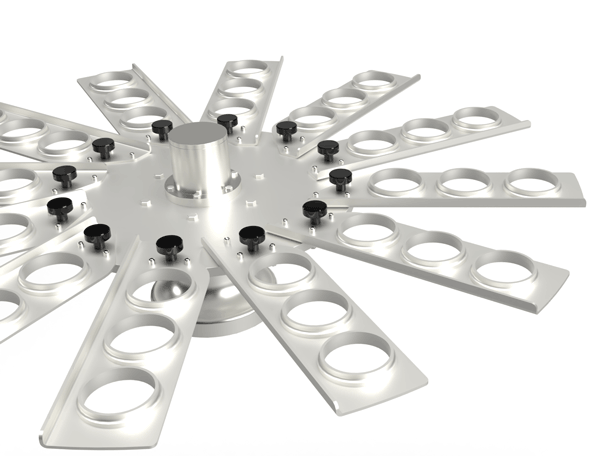 With this system, you can quickly change the amount of impressions you work with, significantly limiting machine downtime
HIGH CAPACITY STORAGE

Thanks to the automatic infeed conveyor and the large capacity storage, this station guarantees the maximum autonomy of both machine and operators

PICK & PLACE

Device that allows the automatic placing of pre-filled containers inside the machine.

SUCTION OF FOREIGN MATERIALS

An air jet placed a few millimeters from the bottom of the container lifts any foreign bodies which are sucked up and removed.

ULTRA CLEANING SYSTEM

Each of our models can be equipped with sanitization systems such as UVC lamps, pulsed light and hydrogen peroxide.

DOSING SYSTEMS

Volumetric, timed, drawer, flowmeter: ILPRA has every type of doser to make your filling fast and accurate.

LAMINAR FLOW HOOD

The constant flow of micro-filtered air inside the machine helps to increase the shelf life of your product.

CRIMPING SYSTEM

The crimping system is installed on the exit belt of glass or ceramic pot fillers. This allows the lid to be crimped to the side edge of the pot.

INKJET

Inkjet printer that allows to complete your packaging with additional information such as: expiration date, production lot, etc.

CIP CLEAN-IN-PLACE SYSTEM

Independent system for washing the dosing unit in complete autonomy.