The most popular applications for fish packaging involve tray sealing and thermoforming machines, which can preserve the aesthetics and organoleptic characteristics of the product. Skin application on cardboard is often requested for the packaging of salmon slices in order to give the product an eye-catching appeal and attract the final consumer. Skin on trays is also required for seafood packaging , which can also be packed by thermoforming and vacuum packaging . The ability to work in modified atmosphere and the different options available on our models allow fish products to be packaged with the utmost care, without penalizing the production capacity of the machinery.
Sealed octopus - Skin on tray - Packed with ILPRA tray sealing machine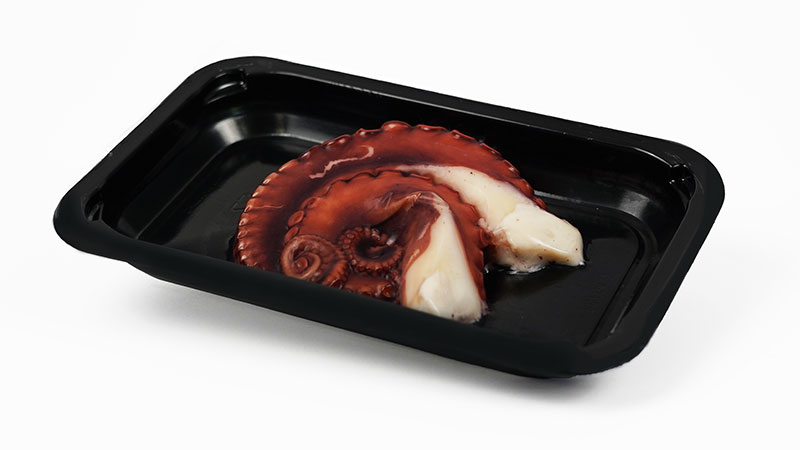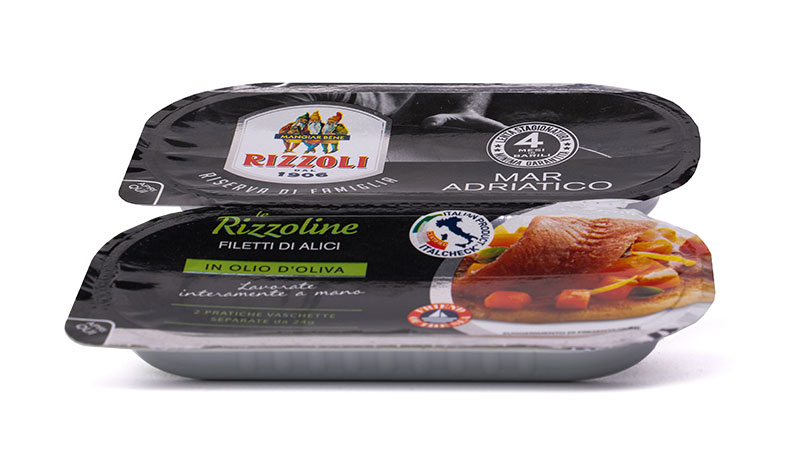 Fish in preformed trays with preserving liquid - MAP packaging
Seafood salad, sealed in MAP Packaging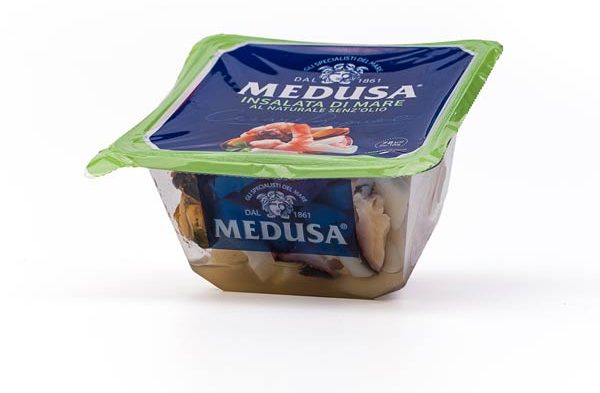 PACKAGING SOLUTIONS FOR EVERY PRODUCT 
If you already have a packaging in mind, you can explore specific packaging options here. If you're not quite sure yet, we are ready to help you find the perfect solution for your product. Click here to get in touch with our team.