The ready meals industry needs to work quickly and in total safety. Our Foodpack tray sealer line allows to packaging ready meals with outputs ranging from small to high productivity. In this sector, a variety of packages are required in terms of material type and size , and ILPRA keeps every possibility open, designing the best packaging solution for ready meals . When packaging pasta, salads, soups and all ready to eat products , we take into account the degree of shelf life to be achieved and the handling of the package  that needs to be transported to the final customer. Thanks to the options in our  catalog , we can make your product highly informative by putting essential information on the package such as how to open and prepare it, the expiration date, origins, etc. If the end consumer consumes a ready-to-eat meal, it is highly likely that he or she is away from home, and must therefore be able to throw away and recycle the package once the meal is finished. This is why ILPRA is very careful to supply and meet the needs of manufacturers by allowing packaging in any type of plastic material, cardboard or other.
Thermoformed pizza sealed in ATM with centered print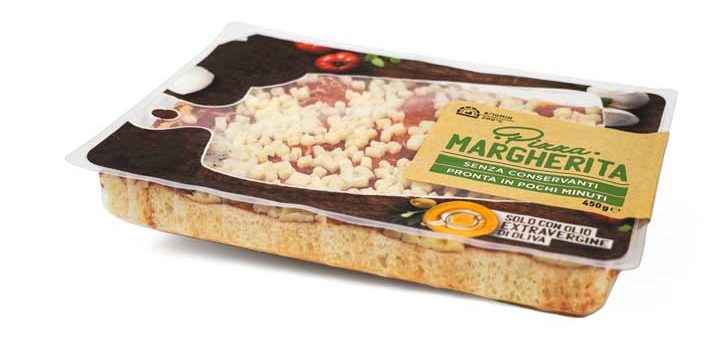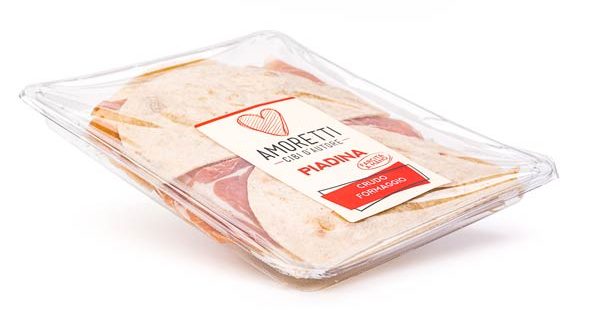 Pre-formed tray sealed in ATM
PACKAGING SOLUTIONS FOR EVERY PRODUCT 
If you already have a packaging in mind, you can explore specific packaging options here. If you're not quite sure yet, we are ready to help you find the perfect solution for your product. Click here to get in touch with our team.