FoodPack Hyper is a tray sealing machine for large-scale production, and forms part of ILPRA's tray sealer machine catalogue. Available in 1000 and 1250 versions, this machine is designed to ensure fast and tireless packaging, and offers the new Constant Placement System (CPS) technology which allows the continuous infeed of trays, increasing the speed of production considerably. With easy integration into any production line, Hyper also includes an Anti-crush System, an ID Control System for personnel recognition, and Predictive, a predictive maintenance system for the planning of overhaul and component replacement.
Sealing

Gas Flush

MAP/ATP

Vacuum

Skin

Overskin

Extraskin

Extraskin on Cardboard
| | | | |
| --- | --- | --- | --- |
| Technical Data | FoodPack Hyper 1000 | FoodPack Hyper 1250 | |
| Dimensions | 422 x 110 x h 211 cm | 498 x 110 x h 211 cm | |
| Weight | circa 1800 Kg | circa 2000 Kg | |
| Air Consumption | 6 bar – 3 Nlt/cycle | 6 bar – 3 Nlt/cycle | |
| Sealing Area | 1000 x 450 x h 120 mm | 1250 x 450 x h 120 mm | |
Technology that allows a continuous inflow of trays into the machine. The conveyor belt automatically separates the trays that are transported, without ever stopping, into the sealing mould. To do this, the jaws are electronically interpolated with the conveyor belts.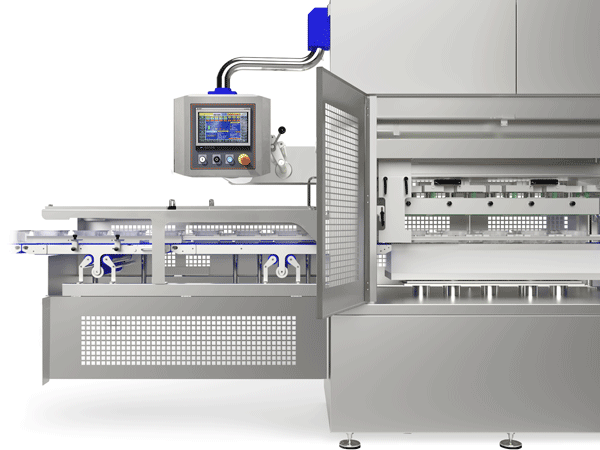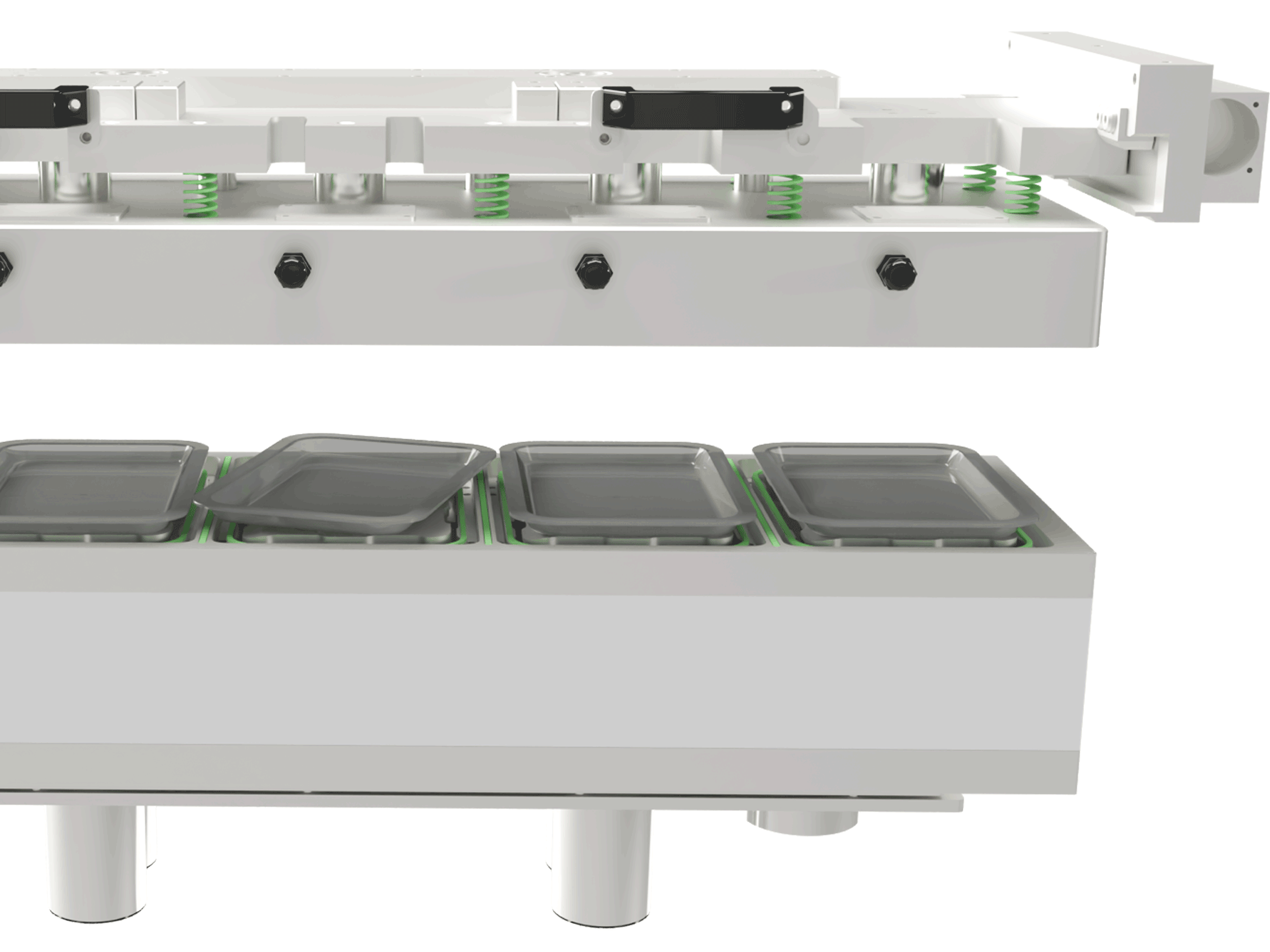 The photocell communicates if a tray is incorrectly positioned, the alarm stops the sealing operation and prevents the tray from being crushed.
The FP Hyper software automatically recognises the mould and automatically sets the recipe indicated.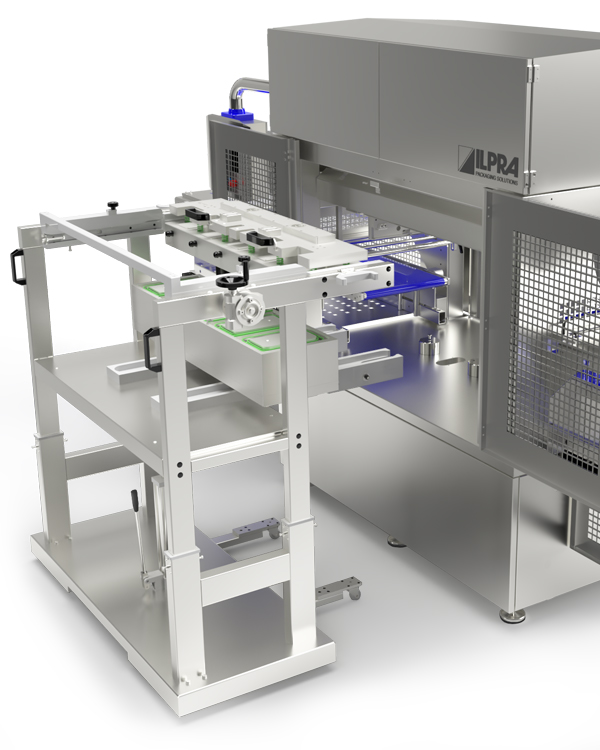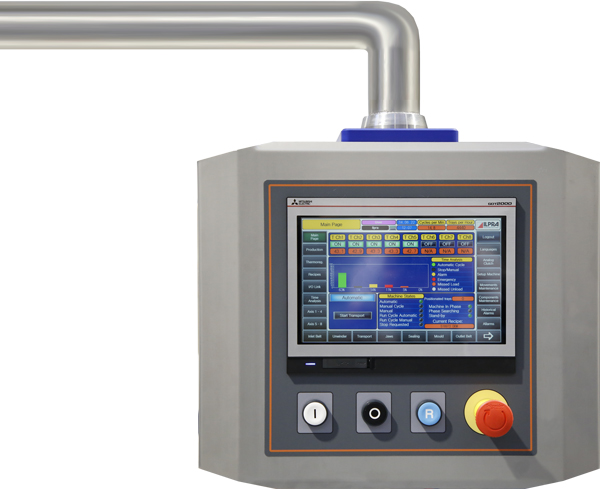 The FP Hyper's PLC monitors each component of the machine and calculates how soon each one will need maintenance or replacement.
E-MEC TECHNOLOGY

Based on the fully electromechanical movement of the working station, this technology enables higher speed and productivity.

PROGAS SYSTEM

Technology patented by ILPRA that guarantees a lower use of gas and a higher working speed.
Available on all models in this line.

CONSTANT PLACEMENT SYSTEM

Cutting-edge technology that enables a constant inflow of trays. The interpolation of the belts and jaws increases the production speed.

ID CONTROL SYSTEM

Recognition of authorised personnel by badge. Up to three levels of identification.

ANTI-CRUSH SYSTEM

The machine checks the correct positioning of the trays, stopping sealing in the event of incorrect positioning.

PREDICTIVE

Predictive maintenance system that enables the planning of the overhaul and replacement of components.

Optional: EXTRASKIN SYSTEM

It allows Skin packaging even at high degrees of protrusion.

Optional: PRE-HEATING SYSTEM

Pre-heating of the film to optimize packaging in Skin.