The FoodPack 400 semi automatic tray sealer is suitable for sealing different types of trays (plastic materials, aluminum, laminated cardboard) and has a large sealing area. Packaging is simple and intuitive: insertion of the trays into the sealing area and subsequent extraction are done manually, while the film unwinding/rewinding functions are moved automatically.
Sealing

MAP/ATP

Vacuum

Skin

Overskin
| | | | |
| --- | --- | --- | --- |
| Technical Data | FoodPack 400 | | |
| Dimensions | 106 x 102 x h 143 cm | | |
| Weight | 160 (N) - 210 (VG) Kg | | |
| Air consumption | 6 bar - 7 Nlt/cycle | | |
| Sealing area | 400 x 285 x h 135 mm | | |
All working parameters can be set from the touch screen control panel. In addition, several recipes can be stored for quick use by the operator.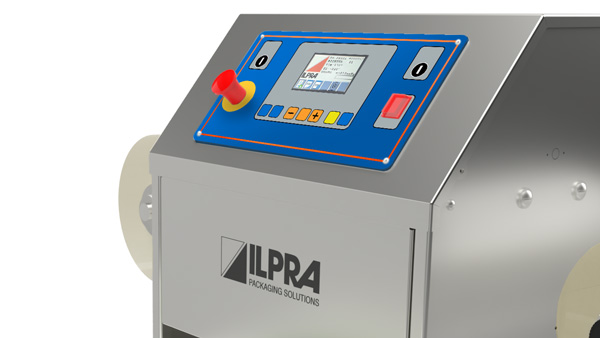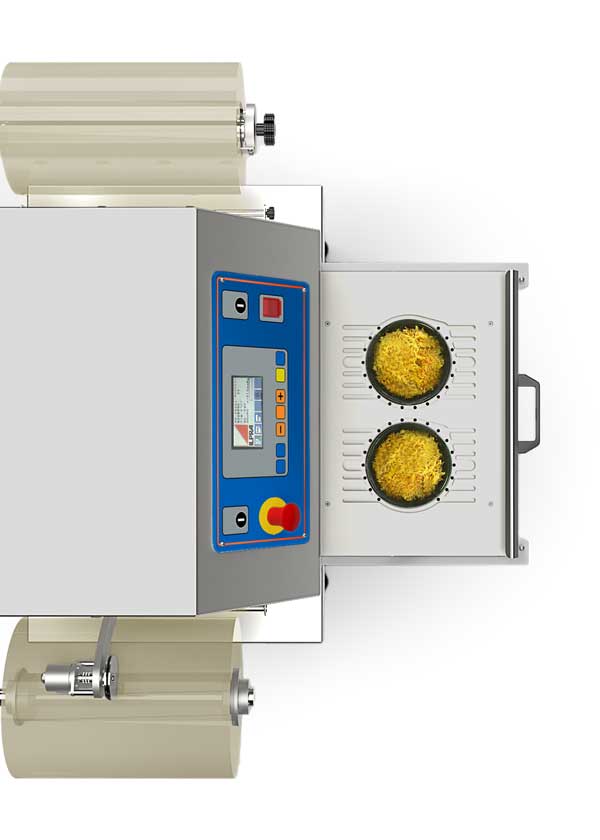 FoodPack 400 has a large sealing area, thanks to which the production volume can be increased and a versatile mould configuration can be achieved.
Electronic unwinder and rewinder
It allows the right amount of heat-sealing film to be automatically unwound under the sealing area and the scraps to be rewound after the sealing/cutting operation. The system is electronically operated. Optionally, this unit can be equipped with a "centered print" system if a very specific image of the film needs to be centered with respect to the tray. The system allows working with both printed and neutral film.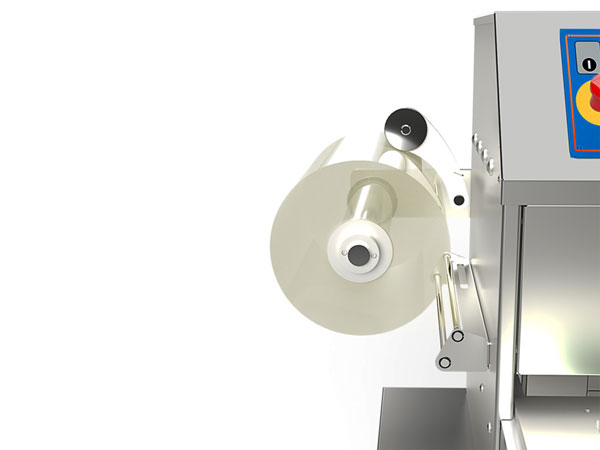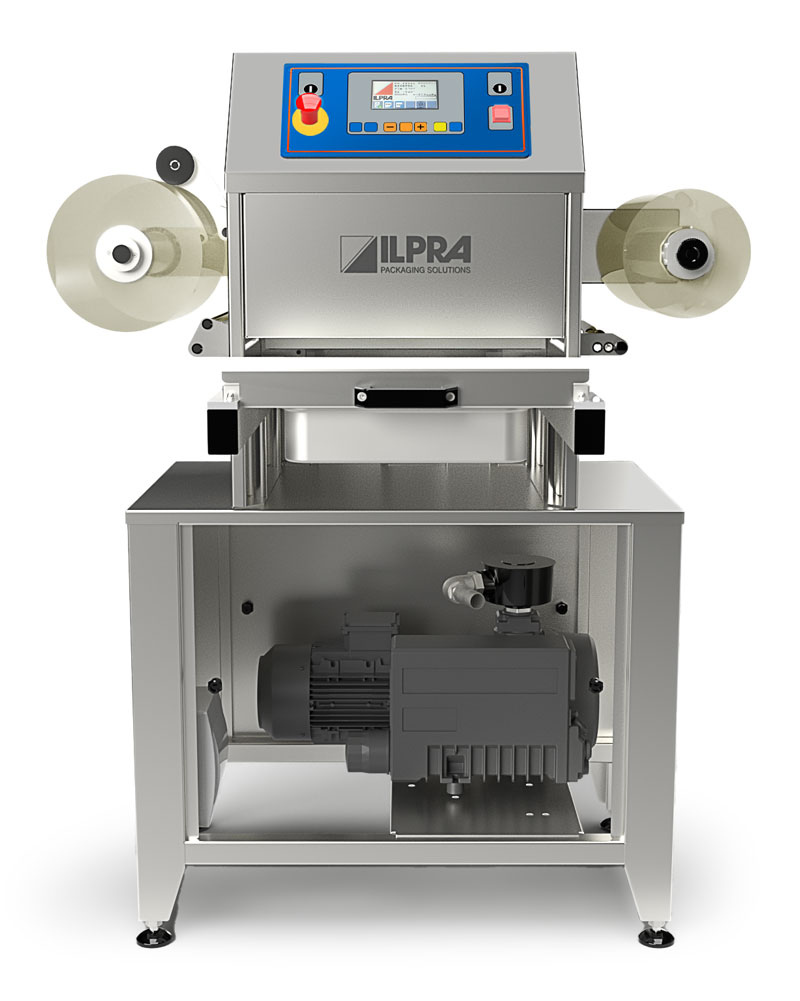 Easy removal of the mould allows the size to be changed quickly and without the use of any tools.
PROGAS SYSTEM

Technology patented by ILPRA that guarantees a lower use of gas and a higher working speed.
Available on all models in this line.